​



CHÂTEAU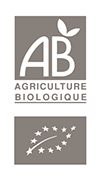 VIRECOURTCONTÉ Situated in the heart of the Entre-Deux-Mers region, a step away from the Benedictine Abbey of La Sauve Majeure, Château Virecourt Conté is deliciously supple, with particularly expressive fruit characters. Best enjoyed whilst young, it is the wine of conviviality par excellence.

AROMAS :


Raspberry, blackcurrant, violet.

GRAPE VARIETIES:Merlot, Cabernet Sauvignon, Cabernet franc.

FOOD/WINE PAIRING:Excellent with white meats, quiches, grilled fish, soft cheeses or red fruit desserts.​

VINTAGES : 2013 2014 2015 Vintage 2013

Hachette wine Guide 2016 Older vintages available on requestTechnical sheet 2014 PDFTechnical sheet 2015 PDFTechnical sheet 2016 PDFTechnical sheet 2018 PDFTechnical sheet 2019 PDF ​​