CHÂTEAU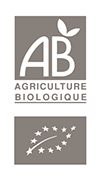 MOULIN DE LA GRANGÈRE At the foot of the finest slopes of Saint Emilion, a stone's throw from the village, Château Moulin La Grangère, the younger sibling of Château la Grangère also enjoys the same privileged situation and standards of excellence as its neighbours Château Laroque or Château Pavie, and the same meticulous care in its winemaking as its older brother. SAINT-ÉMILION GRAND CRU AROMAS :



Cherry, raspberry, blackberry, and forest floor evolving to notes of vanilla, and spices.

GRAPE VARIETIES:Merlot, Cabernet Sauvignon.

FOOD/WINE PAIRING:Meat casseroles, spicy stews, roast chicken, risottos and hard cheeses such as Comté, Cantal or Cheddar or a dark chocolate dessert.

VINTAGES: 2013 2014 2015 Older vintages available on request.Technical sheet 2014 PDFTechnical sheet 2015 PDFTechnical sheet 2016 PDFTechnical sheet 2017 PDFTechnical sheet 2018 PDFTechnical sheet 2019 PDFTechnical sheet 2020PDFTechnical sheet 2021 PDF ​​